From the experience of Indigo , one of the keys to effective recruitment is the dialogue between parties. That is why we have decided to publish a series of interviews with CEOs of the companies where we make the teams stronger with IT talents. Our partners share how they manage to see a colleague in a candidate, how they build the processes of searching, interviews and onboarding, why their job is interesting, and why their conditions are attractive.


The first hero of this interview series is Maxim Shtepa, CEO and co-founder of SocialTech. This product company belongs to Genesis Holding and is one of its most dynamic businesses. Maxim talks about the difficulties and opportunities of forming the teams of the best people, the search for talent, and the work space where the team creates products in the area of social discovery.
Maxim, SocialTech is seen as a company that works with social discovery and creates successful products demanded by millions of users. Could you please give us more details about your product: what is its purpose, uniqueness, and value?

Maxim Shtepa: We weren't the first to create dating products, but our approach differs considerably from that of the industry. The strong team, statistics, data, ultramassive technical and product solutions, automatization and a great desire for development—all these things, I believe, make us different from our colleagues in the industry. We give people from different cultures, countries and continents an opportunity to communicate via a fast and modern product accessible on all platforms.
Is it true that you focus on involving the so-called A-players to your team? What does this mean and what difficulties does it create (for instance, increased searching time)? And which opportunities does it open up?

Maxim: Yes, we sincerely believe that our team is our main value. Strong people are harder to search for and to hire, as there are fewer of them in the market, and they select their employers as thoroughly as we select our employees. However, we are not afraid of the time frame and the need to "sell" ourselves to potential colleagues, as a strong team creates opportunities for business that are inaccessible for the majority of our competitors.
You are a high-tech company. Which new positions and roles are emerging in your organization?

Maxim: We have plenty of unusual and interesting positions—for instance, Data Quality Engineer. As we make the majority of business decisions based on data, such an engineer is responsible for maintaining the correctness of the large-scale data processing and storage. Product Marketing Manager: in our case, marketing is about the statistics and data, automatization and partially programming. This person creates a product that automatizes the work with Google Ads. Cloud Engineer: nowadays we are shifting from the traditional to a more scalable and flexible cloud infrastructure.
Who is responsible for the search and selection of employees for your teams?

Maxim: Our Talent Acquisition team and partners are from recruitment agencies including Indigo — Tech Recruiters and all the managers of the company. On average, my colleagues-managers and I spend around 30% of our time looking for talents.
Under what circumstances do you work with recruitment agencies and when, in your mind, is such cooperation successful?

Maxim: As a rule, we involve recruitment agencies in three cases. First, when it is a new job opening and we don't have an understanding of the particular market. Second, when it is a complex job opening, and we need an outside perspective and new approaches. And third, during the height of pressure on the TA team, and we can't handle the number of job openings all at the same time.

The key to successful collaboration with recruitment agencies is a high-quality two-way feedback, synchronization on all the core issues and of course, professionalism of all stakeholders.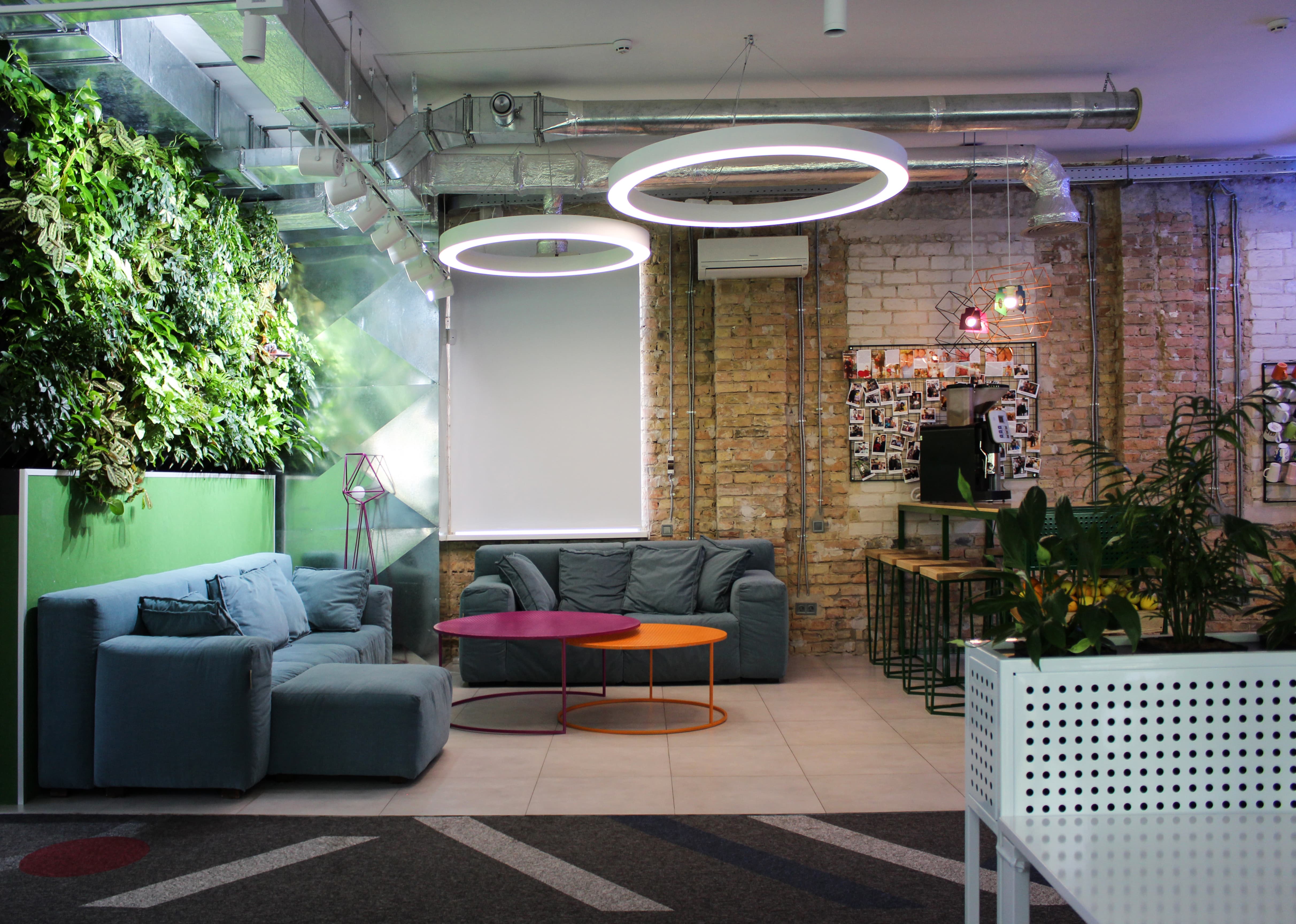 What sources are you using when searching for professionals? Just the typical ones, or anything unusual?

Maxim: We use all the usual sources, starting with job sites, DOU and Djinni, and all the way to relevant communities. Recommendations is one of the most underestimated channels that we are currently developing. Strong people bring in other strong people. Currently, we have around one third of all job openings filled thanks to internal recommendations.
What do you pay attention to in CVs or profiles? What catches your attention and what pushes you away?

Maxim Shtepa: It is the first stage of selection. We, like everyone else, are looking at the experience and competencies of a job seeker with scorecards, and we are trying to assess the logic and coherence of their career. In any case, it is impossible to make sound conclusions about the job seeker, so we focus more on the subsequent stages of communication.
How do you evaluate professional qualities and qualification of candidates?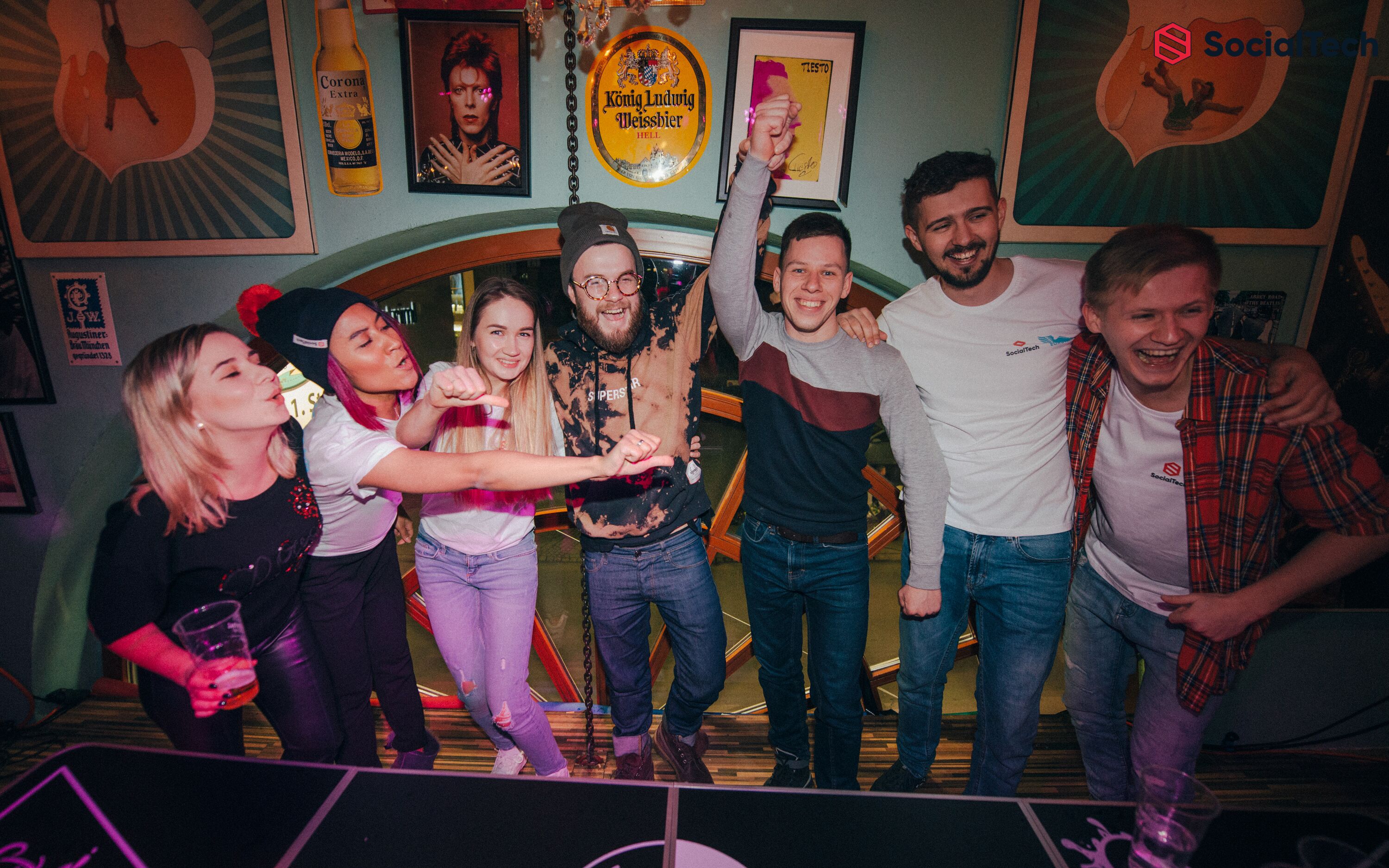 Maxim: In our company, we develop competence cards for each position. Our Senior employee assesses job-seekers based on this card.
Do you give your candidates pre-employment tests?

Maxim: Yes, in most cases. We understand that for many positions, tests take a lot of time and energy, so we only give tests when it's really necessary in order to understand each other better. Also, we value the time of job applicants and pay for tests done by middle and higher level professionals.
Do you check if a candidate's values match those of the team? What exactly are these values and how do they manifest themselves on the stage of selection?

Maxim: We have done a great deal of work developing these values recently and negotiating the understanding of their attributes and implementation. For instance, the value "I am open" means that we know where we're going and understand our influence. We are honest when we disagree and listen to feedback from colleagues. The rest of the values are formulated as follows: "I go the extra mile", "I am committed", "I am valuable", "I enjoy the journey. " We are currently in the stage of forming our own HR-department (we used the services of the HR-team of the parent Genesis holding). One of its functions will be exactly the implementation of these values. Clearly, all the employees of our company will share the culture. However, HR-managers will manage the process in an unobtrusive way, especially with regard to the newcomers, in addition to helping the "seasoned" ones not to forget them (the values) accidentally.
What kind of questions do you like to ask during job interviews?

Maxim: I don't have favourite questions or any secrets to interviewing. For me, an interview is a research of a job seeker, and I always try to understand what kind of person is in front of me, what drives them, and why they made some of their decisions in life. Usually I ask the question "Is this person a good fit for this position?" after the interview, when I have already found the answer to the more fundamental question "What drives this person, and how can he fulfill himself best?".
What are the features, hallmarks and finds of your systems of search and selection of talents and, more generally, work with people?

Maxim: Perhaps the main feature is stats, analytics and automation. In other words, it is just as productive and perfectionist approach towards establishing processes as in other areas of our business.
How do you help newcomers during onboarding?

Maxim: Adjustment period of every new employee in SocialTech is supported by many people of different roles. Everything aims to make the person understand all the subtleties of the product and the team in the fastest and the most efficient way, so that the newcomer delivers results as soon as possible.
Do you teach managers to work with people? What exactly is the most important here?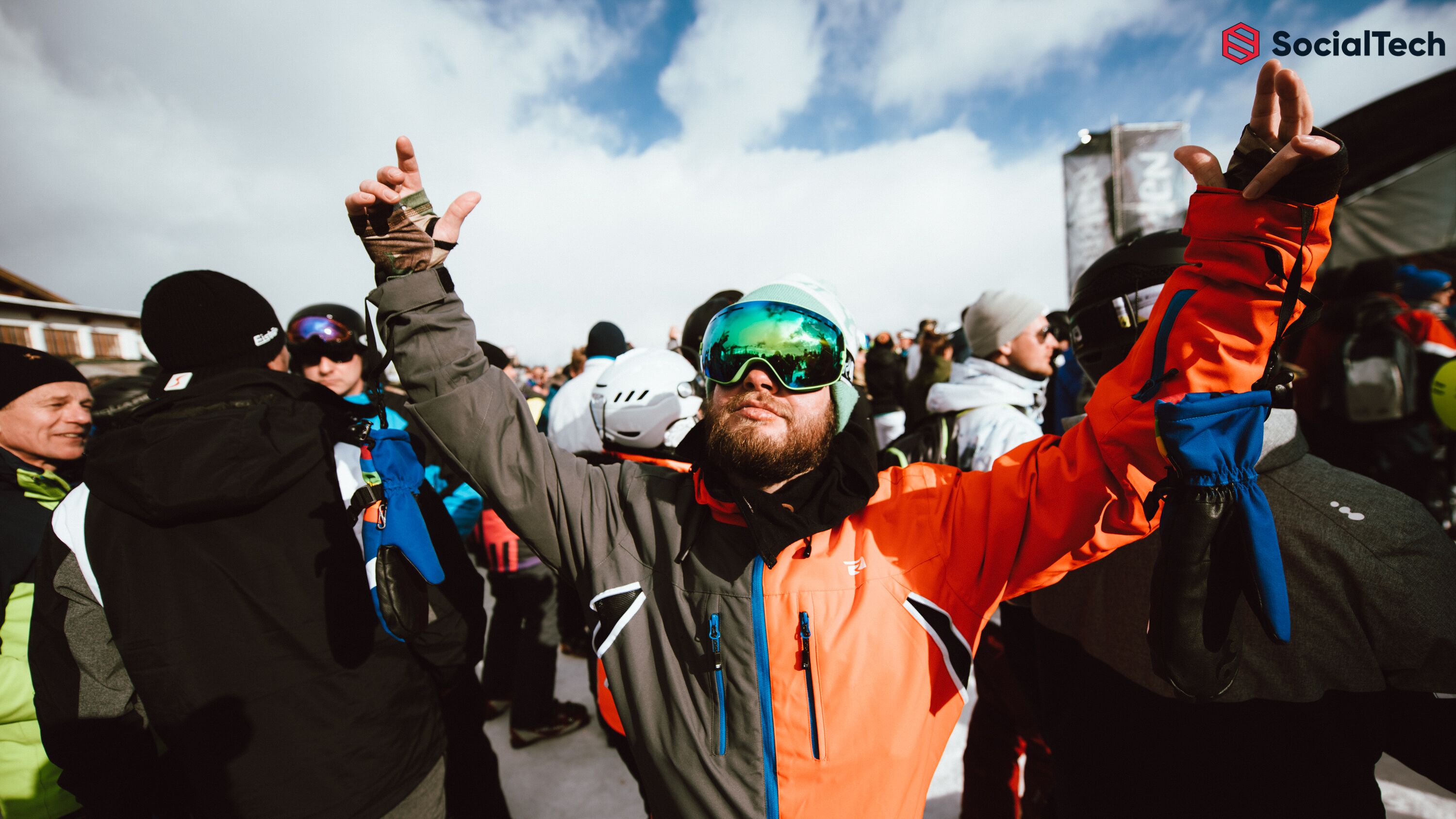 Maxim: We think that it's important to listen and convey our thoughts to colleagues in a harmless way. We are trying to lead top managers by our own example. And we are also planning to organize a series of coaching sessions to develop mindfulness and increase EQ.
How do you create a space where people can work productively?

Maxim: Fortunately, we built our office based on our needs. The architects and designers managed to grasp our "vibe". It turned out to be really cool: we have many recreation areas, healthy (and sometimes not-so-healthy) snacks, greenery (we even have vertical greenery), and our own "cinema" where we often have evening film screenings with popcorn and drinks. We have recently renovated our kitchen and now it is more like a cozy cafe instead of a utilitarian canteen. Most of the people have their lunch and dinner in the office (we pay for office-delivered meals).
How often do you coach your team, taking into account how quickly knowledge becomes obsolete nowadays?

Maxim: Education in the twenty-first century is a permanent process. We have regular educational meetings where we teach each other. And, of course, we fully encourage external education by paying for online and offline courses, participation in conferences abroad, and buying books.
Workplace flexibility is becoming more important for talent. What opportunities does your team offer in this regard?

Maxim: We currently have a flexible way of attending the office, but we are working on that to be able to officially offer more options to candidates. We have remote co-workers, but it was a compromise to offer them a job. Now we want to make sure everything is legal. We are trying to be flexible.
What, in your opinion, helps create a team from a group of people?

Maxim: That's a very good question. It seems to us that common values and a common goal are key. Our task is to not only bring talented people together, but also to make them a close-knit team. This is why an appropriate atmosphere and organizational culture are so important.

The dialogue was recorded by Katya Mayevskaya