More and more of the world's best known companies are choosing to open R&D centers in Ukraine. Household names such as — EPAM, Luxoft, Ciklum, Intetics, TEAM International Services and Softjourn all have a presence here. In total there are more than 2, 000 IT companies (including Grammarly, InvisibleCRM, Readdle, Jooble, PetCube, Preply, DepositPhotos, TemplateMonster and Attendify) in Ukraine and over 100 R & D centers (for example, Samsung, Oracle, Wargaming, Boeing, Ericsson, Siemens). IT projects from around the world bypass India, the Philippines, Vietnam and open offices in Ukraine. The United States is an especially active player here: 80% of Ukrainian specialists work with American clients today.
Why Ukraine? Let's find out.
The golden vein of the world IT market

Ukraine is the 5th largest of the 25 biggest IT service exporters (PwC) and, according to the Outsourcing Journal, it is the first and main outsourcing market in Eastern Europe.

Innovative Ukrainian projects are known all over the world — you've certainly heard oft Eleks, Synchronous, Swimmerix, LaMetric Time, Senstone or DiGi24.

Ukraine is a hothouse for technical talents. 400 Ukrainian universities and colleges produce 36, 000 technical graduates annually. This is much more than in many other high-tech countries -surpassing, Japan, Sweden, Norway, Belgium or the Netherlands.

Kharkiv National University, National Technical University of Ukraine and Sumy State University, are just a few of the Ukrainian polytechnic universities in the QS World University 2018 rating.

The quality of Ukrainian mathematical and technical education, as well as the skill of Ukrainian developers, has long been beyond doubt.

Ukrainian developers work with the most current programming languages: Java (23%), JavaScript (16%), C # (15%), PHP (13%), Python (7%), C ++ (5%), Ruby (4. 5%).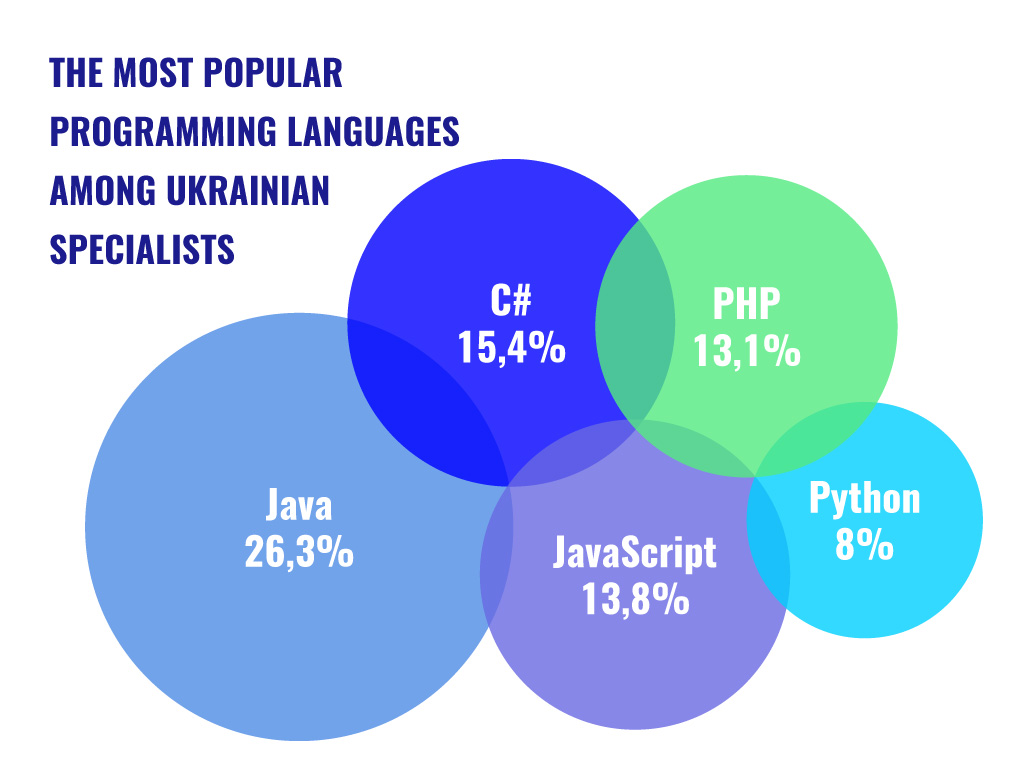 Ukraine ranks first in the world in terms of the number of game developers Unity3D and C ++ engineers, second in the number of JavaScript, Scala and Magento professionals and fifth when it comes to Front-End developers.

Not all IT specialists come to programming right after the university. Many of them have worked in related fields — often as former technical support engineers or database administrators.

Virtually no industry in Ukraine offers salaries that could compete with the remuneration in IT. Thus, the Ukrainian stock of IT talent grows stronger and stronger — as developers hasten to join one of the most dynamic and highly paid industries in the country.

The best ratio of price and quality

Along with a large pool of talented programmers, Ukraine also offers more competitive tariffs for the payment for their labor than some other popular IT service provider countries.

The average hourly rate for software development in Ukraine is in the range of $ 25-40, and the average developer salary ranges from $ 2500 to $ 4000. These figures are much lower than in Western Europe and, especially than those in North America, where the skills of a comparable quality cost about $ 100 an hour or more. Just to compare: the average annual salary of a specialist in Ukraine is $ 35, 000 +, whereas in the States it is over $ 100, 000. And given that most IT professionals work as individual entrepreneurs, the tax rate is also very attractive — 5% of income.

In addition, there are only 10 state holidays in Ukraine.

This compares favorably to South and South-East Asia, where the population is more culturally and ethnically diverse. Each religious or ethnic group there has its own unique holidays, during which employees expect to receive paid vacation days.

Easy communication

80% of Ukrainian IT specialists speak English (fluent — 30. 1%, upper-intermediate — 39%), since knowledge of English is mandatory for programmers in Ukraine.

And thanks to the 7-hour time difference from the East Coast of the United States, it is much more convenient to work with Ukraine in terms of time, than it is with India, Vietnam or the Philippines. By the way, most European countries have it even better than the United States: the time difference between most european countries and Ukraine is only 1 hour.

Taking into account the fact that the work ethic in the sphere of Ukrainian outsourcing is very similar to the American one, and also the fact that Ukrainian developers are not just good performers, but also innovators, inventors and excellent leaders — cooperation with Ukrainian specialists i a no-brainer. It's no wonder that many Ukrainian developers are well-known outside of Ukraine: just look at the web programmer Sergei Mozhaisky, the author of the Frenzy project, or Sergey Grigorovich, the Ukrainian developer who founded the company CGS Game World at the age of 16 and created the sensational computer games S. T. A. L. K. E. R. and Cossacks.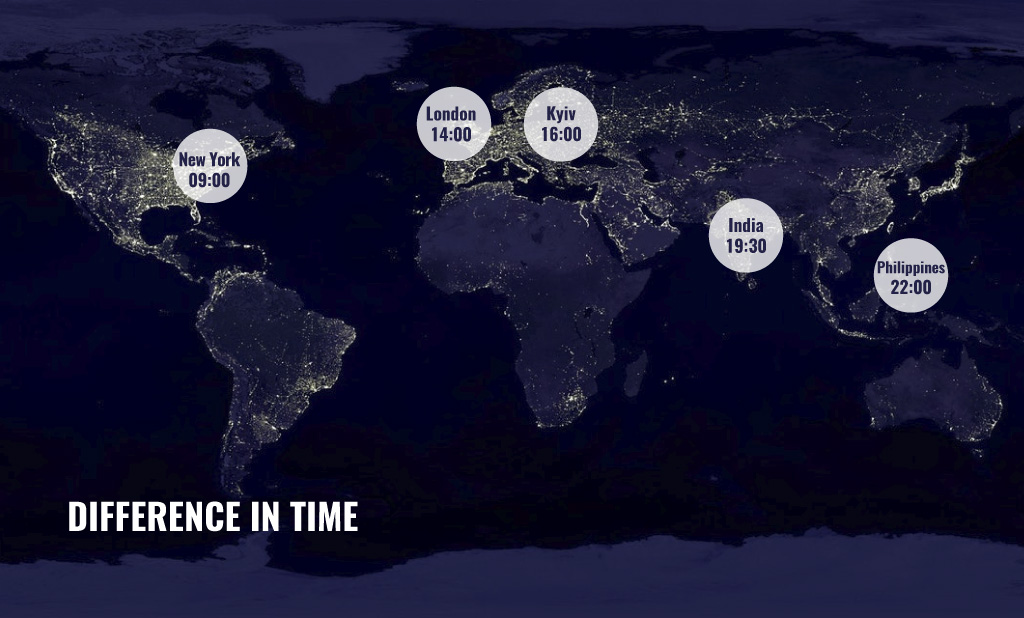 The Prospects


Until recently, companies preferred to transport specialists from Ukraine to their home countries. But the competition for good programmers in America is only growing. Luring a promising Ukrainian developer from one company to another in the country of opportunities is easy.

Therefore, American companies come to Indigo with a request to help open a full-fledged office in Ukraine from scratch. We have already helped to build a team for WIX, Fareportal, AidaHealth, ThredUp, and Newgistics among others.

Recent reforms in the field of licensing have significantly improved the ease of doing business in Ukraine. Now the country is included in the TOP-20 offshore locations in the EMEA region.

According to the Outsourcing Journal, today more than 200, 000 IT professionals live in Ukraine, and by 2020 their number will double. In other words, Ukraine's IT sector is thriving, and will continue to do for the foreseeable future.