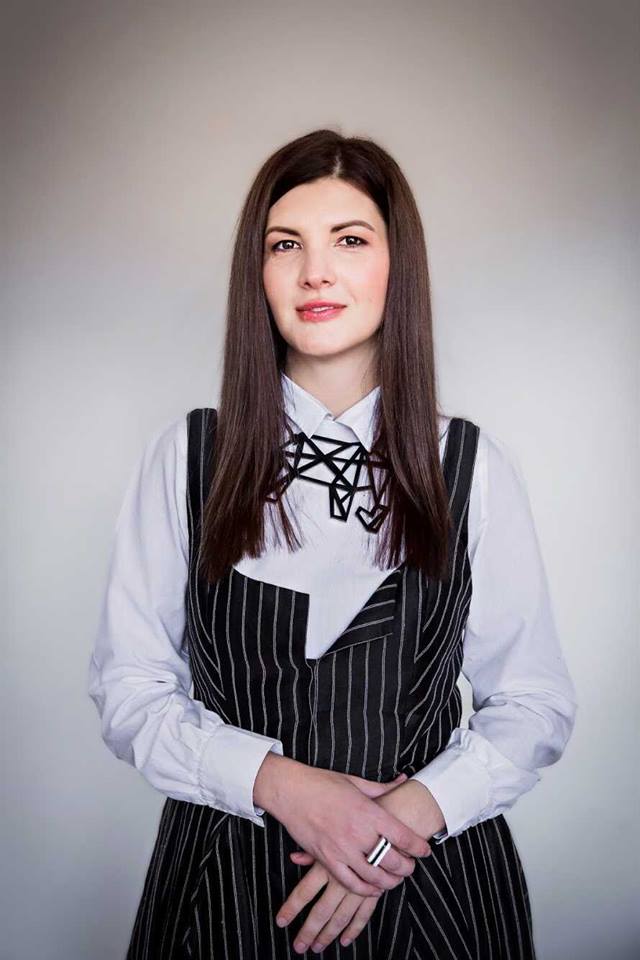 Katya Osadchuk— CEO, IndigoIT recruiting agency, economist, professional psychologist, and HR with over 10 years of experience, 6 of them as HR Director.
This article is about the ways in which HR can help a company make and save money. The article will be useful for HR and CEOs, owners of companies, HR directors and those who want to occupy one of the aforementioned positions. How can HR become the main assistant in the development of a company? And, can HR directly affect the increase in profits and save resources?

You might find it surprising, but the ultimate goal of the HR department is to increase income, profitability and value of the company. Team building, recruiting or perks individually don't matter without affecting the increase in the company's profit and its market value.

Another question is whether HR in IT can do anything at all in this direction, and if so, how? As of today, HR in the IT sphere is more commonly known as a budget item for team building and perks. Those are also necessary, but if you do only this and without a system, you should come up with some other, diminutive, job title.
HR affects the company's financial performance in two ways:
Maximizing human assets or increasing staff efficiency.
Optimization (minimization) of expenses toward personnel.


Below are a few thoughts on how to improve staff efficiency and optimize costs.
PLAN THE NECESSARY NUMBER OF EMPLOYEES IN A LONG-TERM AND SHORT-TERM PERSPECTIVE

A plan helps to hire people timely and thereby avoid problems with lost profits due to staff shortages. Searching in advance can help you find savvy professionals at a suitable salary level and avoid hiring anyone under pressing deadlines later.
PLANNING IN 4 STEPS:

Step 1. Collection and analysis of the information about the strategy, financial plans, capabilities of the company, and staff turnover to predict future needs.

At this point, an HR will benefit from communication with the leaders of the company and individual departments.
goals to increase the sales plan or provided services compared to the previous period;
overall management satisfaction with the current staff;
plans to open new divisions and develop new products.

Step 2. Analysis of the company's staffing needs for a specific period (a month, a quarter).

What number of employees is required, their level, positions to be filled and deadlines. There is a myriad of articles and literature about calculation methodologies. It is easy to find them and study.

Step 3. Analysis of ways to meet staffing needs through the existing staff.

For example, if you need employees with grasp of another technology or project managers and team leads. It is important to understand whether there is room for development of existing staff, and whether employees have potential to grow. The development process is not fast, so you need to take the company's strategy into account — whether there will be time for extra training / retraining or if you need to hire new employees.

Step 4. Making a decision:

recruit people from outside;
train current employees;
downsize.

At this stage, HR will also help the company maintain a hiring plan within the recruitment and payroll budgets. Thus, it is possible to predict future costs, discuss them with management and adjust them in a timely manner.
HIRE THE BEST

First of all, you need to understand what "best" means personally to you. A professional HR / recruiter has a well-defined profile for each position in the company with a list of required hard and soft skills and functionality description. And those are not for show, but for business — in order to hire the right person, who won't leave in a short period of time. And, of course, the recruiting process is built in such a way as to reveal the candidate's compliance with this profile.

Talk to managers and find out who the top performers are and how they differ from other employees. Then talk to the top performers face to face, and try to find out what is so special about them, why they are working for the company, what drives them. If they are happy, they can help generate new talent by recommending your company to others.

Also, your products or services most certainly have satisfied users as well. Convert them into your followers. Use social networks to find new employees with the help of your happy customers.

If you want to lure the best programmers in your company, think about what you can offer them:

what career can they build, what experience can they gain;
what kind of product the company creates and for whom;
explain in detail who they will work with. It is important for programmers to work with like minded professionals and report to a leader who is professionally stronger, one they can learn from and who will understand them without translating from a technical language to layman's terms;
tell them about the working arsenal: what tools are used and how modern they are, whether it is possible to influence the choice of these tools, compare your wages with competitors. If it is somewhat lower, then you should emphasize the key points of the offer — training, new technologies, interesting product, cool manager, flexible hours, remote work, etc.

And, returning to the issue of saving the company's money, do not forget about the cost per hire. Do HRs in your companies consider the cost per 1 hire? Recruiter's salary is divided by the time spent on 1 hire, the cost of sourcing tools, basic payments, Linkedin, publication of vacancies on job boards, mailing lists, time spent interviewing the candidates in terms of salaries? You may be greatly surprised by the costs involved in hiring a single employee and how inefficiently the recruiter's time can be spent.
FIRE THE UNDERPERFORMERS

Laying off employees is a difficult and unpopular decision. But it is precisely the timely dismissal of underperforming or toxic employees that affects the effectiveness of the entire company, both in reducing costs and increasing revenues.

With efficient HR processes in place, inefficient employees or employees who are outside the corporate culture will quit themselves. They will be driven out by the business model itself. Set up the key filters that help highlight efficient employees and screen out underperformers.

Selection system.This is the main (!) filter. Inefficient employees simply should not get into the company. But even a fine-tuned recruiting process won't give a 100% guarantee that all employees will meet your expectations in the workplace. According to the hiring process in most IT companies a recruiter should do a 15-minute screening on the phone — it is clearly not enough to avoid having inefficient employees entering the company?

Probationary period.This is the time when you need to manage to analyze the employee. It is very important to have a list of tasks for a probationary period, which will serve as a "roadmap" for the employee and their manager for assessment of performance, and also allow the employee to prove themselves. During the probationary period, regular 1-2-1 meetings of the employee should be held separately with a manager and separately with HR, in order to understand their energy and give a feedback on the results in time.

Reward system.Your best employees should be able to earn. For example, in Indigo we have efficient recruiters who, upon filling a couple of vacancies per month, can receive income at the level of senior developers or even C-Level IT companies, despite that fact that their basic salary is 1. 5 of the minimum wage. The same payment model "salary + %" can be applied to sales managers who can earn high incomes due to their efforts and professionalism. Ineffective employees will quit very quickly amid their inability to earn money for themselves and for the company. As for developers, there should be a transparent wage growth system depending on qualifications and a bonus system depending on individual and team performance. I will expand more on the reward systems in the second part of the article.

Corporate culture. Publicly encourage your employees who are consistent with company's values and exhibit excellent results, and give feedback to those who have a negative impact on the team or the results, but privately. Efficient employees will raise their bars, and underperforming ones will bid farewell quickly.
RETAIN TALENTS
Set exciting goals.
Encourage.
Trust.
Delegate.
Provide developmental feedback and acknowledge merits.
Develop.
Reward.
Cultivate corporate culture.
Eliminate obstacles.

You will find a detailed description of all these paragraphs in my article about employee motivation.

During the trial period it is also important to understand whether the employee is motivated or not. And if not — what bothers them. A questionnaire and a personal conversation will help you. Here you will find a questionnaire that will help you to determine employee's satisfaction with the work in the company based on the results of a probationary period.

In addition to the listed above insights, a significant role should be given to cultivation of culture and corporate reputation. Many people, by the way, underestimate this strong non-financial driver. The right culture attracts and helps retain talents, and also helps implement strategic goals.

In my next article I will explain why it is important to cultivate corporate culture, how employees can become brand advocates and why fair pay is so important.