Considering that CEOs and owners of IT companies rate the efficiency of their recruiters at a mere 4 on a 10 point scale, and freelancers are available, the question arises, do IT companies need business recruiters?

With the creation of services like https://robotvera.com, which is able to find a CV, ring up candidates, and even conduct an interview, most of the recruiters can be easily replaced with robots, especially with mass recruitment.

The assumption is that the business needs non-IT recruiters. Businesses need the right employees hired at the appropriate time, but how they join the team is up to you.

In this article, I'll share some tips on how a manager can set up a hiring process without the participation of any recruiters.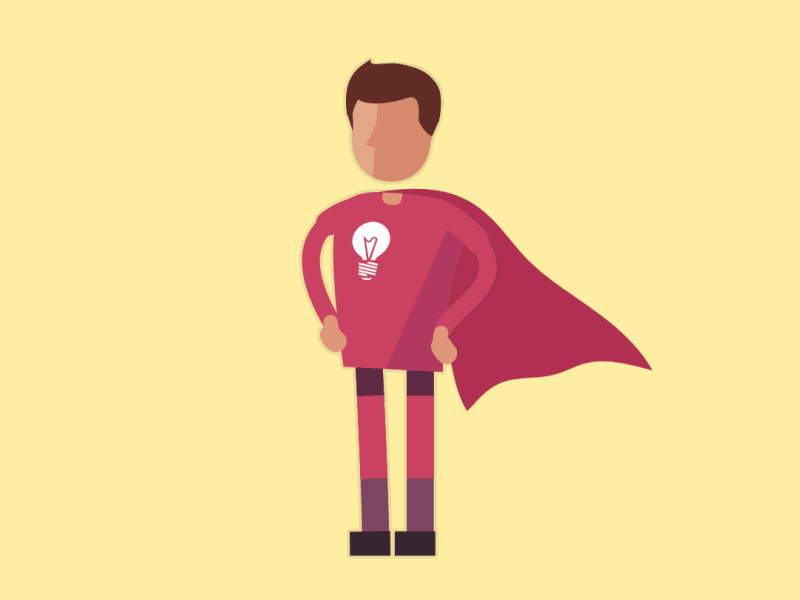 TO UNDERSTAND IF RECRUITERS ARE NEEDED, SIMPLY ANSWER THESE 4 QUESTIONS:

Hiring Plans. How many people do you plan to hire for the next month, six months, or year?
Efficiency. How many interviews do you have for each job offer?
The complexity of the problem. What level of specialists are you looking for? Are they rare specialists, managerial types, 'rock stars, ' or ordinary developers?
Motivation. Do you want to, (and are you ready to), personally search for people to join your team, or is it a forced measure, for reasons ranging from there's "no sensible recruiters" or "no budget for hiring" or even "no one can do it better than me?"

So, if you hire no more than three people per month and you are looking for developers with a popular technology stack, and the conversion is 1 job offer for every 3-5 technical interviews, and you have the desire (and at least 15-20 hours free to hire 1 specialist), let me congratulate you; you can do your business without an IT-recruiter!
LOOKING FOR SUITABLE CANDIDATES

You don't need an IT recruiter to simply search for candidates.

The search for candidates to recruit is called 'sourcing, ' and it is the most routine and time-consuming part of the recruiting process. In this case, sourcing is the process that is easiest to automate and delegate.

What can you do on your own:

Generate the correct search keywords.
Write marketing texts for advertising vacancies, newsletters, and follow-ups. (Epistolary recruiting is a good thing. )
Use Djinni, TurboHiring, or Amazing Hiring aggregators to search for needed candidates.
Automate newsletters using the service " Reply" to process incoming candidate's responses.
The role of the sourcer can be performed by any sensible person on the team, the office manager, tester or PM. It is better to involve technical specialists in the process of screening incoming resumes. This is the key to a quick, high-quality assessment of candidate's profiles.

(By the way, did you know that programmers are twice as likely to respond to an email from a founder or CTO than to one from a recruiter?)
WE REPRESENT THE COMPANY AND EVALUATE THE SOFT-SKILLS OF THE CANDIDATES

You also may not need an IT recruiter for an HR interview.

The average time HR spends on interviews for IT companies is 20-25 minutes, with 5 minutes dedicated to the company and the vacancy itself.

The reality of the market is that the average IT recruiter is often competent in sourcing, screening resumes, written communications and selling vacancies to candidates. However, they are not able to assess if a person is suitable for particular positions.

It's not the fault of the recruiters; these are the demands of the business. The requirements for the technical component of specialists are more difficult to evaluate than the personal component.

What can you do yourself:

Record a video presentation about the company and your position there. Speak as if you are telling the ideal candidate about the project. This video message can be sent as a preview of the actual interview.
Decide on a unified assessment system, (metaprograms, interviews on competencies, DISC, horoscope, whatever) The main thing is that the whole company has a single, generally-accepted system. Make sure that your technical interviewers are aware of it.
Leave the assessment to strong interviewers you have outsourced. (These may be business-oriented psychologists or experienced recruiters who are familiar with the methodologies of various interviews. ) Rates will range from $20 to $100 per hour, depending on the qualifications of the interviewer. You will need 4. 5 — 6 hours for the final interviews (assuming 3 finalists, at 1. 5 — 2 hours each, followed by a report. )
WORK WITH REJECTIONS AND AGREE ON WAGES

Nor do you need a recruiter for wage negotiations and working with counter-offers.

With counter-offers, it's simple. Your company does not need an employee who has doubts about working on your team.

Directors, (and especially owners), like the best negotiators when trying to fit wages into the budget.

Given a limited amount of hiring, this role can usually be delegated to the CTO, the project manager or the team leader. Again, they must be trained in negotiating. You can always sharpen their skills with special training about salary negotiations and transfer this responsibility to the team.

As you can see, it is definitely possible to spread out the recruiting process within a team and effectively find people without recruiters.

By the way, friends, if you've been able to effectively organize the process of recruiting people into a team without recruiters, please share your experience below.

However, if you've decided to not get involved in recruiting, then you'll want to read my next article, where I will tell you how to find an intelligent IT recruiter without too much stress.