Is the grass always greener on the other side? With IT recruitment agency Indigo, we decided to pose this question to the people whom we worked on "foreign" vacancies with and who successfully moved for professional happiness beyond the horizon. Do they face any difficulties and what opportunities have opened for themselves?

Our first heroine is Anna Lavrova. She has been working as an IT Project Manager in Dubai for several months, and she kindly agreed to share her experience.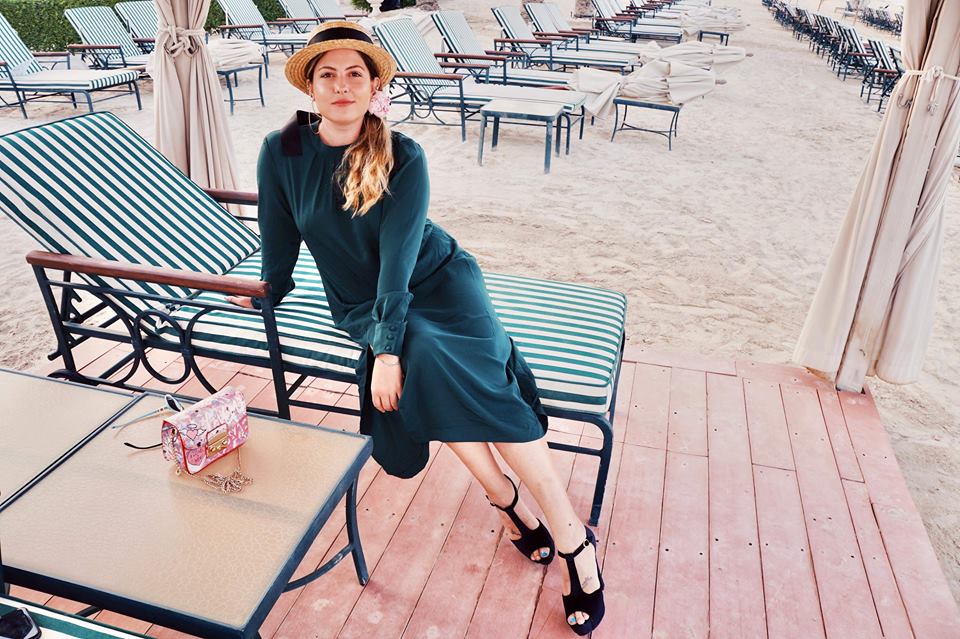 Анна Лаврова, IT Project Manager в Дубае
Anna, was it difficult for you to decide to move to Dubai? Were there any doubts, and if so, which ones?

Anna: On the one hand, it was easy for me to make a decision, because I wanted to get my first serious work experience abroad. In addition, when I first visited the United Arab Emirates a few years ago, I really liked Dubai, and when I returned home, I told everyone that I would definitely move here. On the other hand, it was difficult to choose the company itself.
It was built from almost nothing. I believe that Dubai is the pinnacle of human intelligence. On the first visit, I was struck by everything. The metro runs without machinists; the monorail connects the mainland with the island of Palm Jumeirah, the bulk islands … The Emirates were united only in 1971, and they build everything for a period that is shorter than human life, in the desert, even without water. Sheikh Zayed Al-Nahyan, whom they do love very much there, is an example of the leader's superior skill. He not only united the state, but he also led people along with him, he moved them from the desert to the city. In the meantime, he united the country and built the city; he had more than 30 children. A real example of time management … Today, Dubai is a city where everything is possible.
How did you manage to find an exciting job? Did you actively search?

Anna: I was not looking for work, either abroad, nor in general. Last year, I moved from Kiev to Odessa and managed to change two projects. In January, I received many new job offers from other countries, but I did not want to move to them in the cold winter times. I set a goal to run somewhere where it is warm. And in February a recruiting agency found me. The recruiter offered to consider a vacancy in Dubai. Moreover, according to her, nine out of ten candidates did not want to move here, but I, on the contrary, liked this idea.
What was the most challenging thing when organizing a relocatation?

Anna: Long negotiations. They took almost two months. At the new place, I did not know anyone. Personally, it was difficult to understand the organizational issues, the paperwork. For example, it is a complicated procedure to move pets. I still didn't transport my cat, and no one could tell me how to do it correctly. It was difficult to understand which documents I need to be translated, and some papers that were mentioned in the list do not exist in Ukraine at all. Those who come to the UAE should know some specific things that other countries do not even ask. You need to fill out a questionnaire with very personal questions (for example, names, phone numbers, emails of all family members). And many other nuances. In particular, with vaccinations. I think companies should create guides for those who move to Dubai. What you will need to know and how to act. I was not ready for this. And many things I tried to understand independently.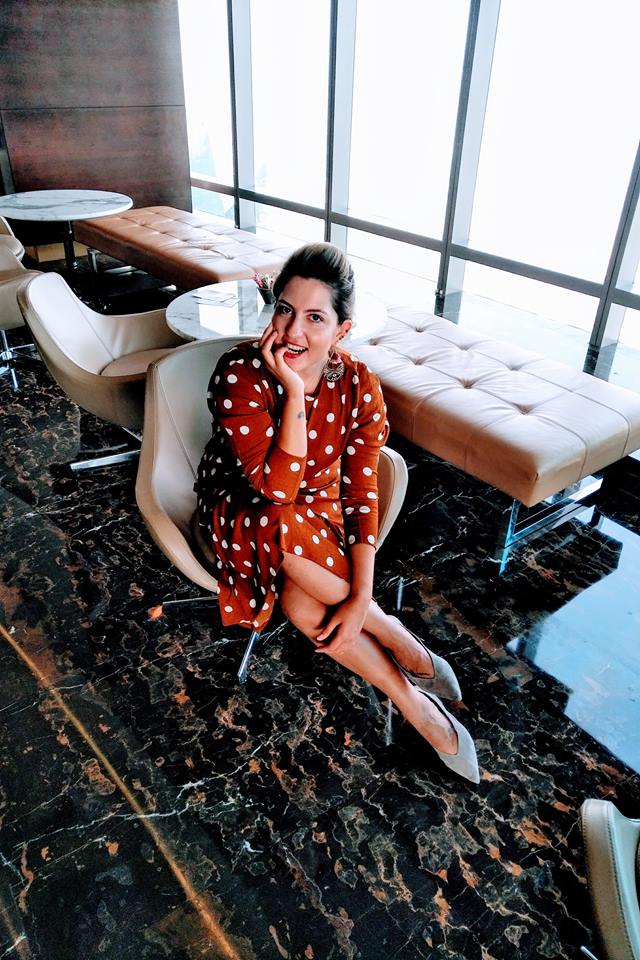 Анна Лаврова, IT Project Manager, ОАЭ
What was the most challenging thing for you to adapt to?

Anna: To the heat. I still can not get used to it. For the time that I spent in Dubai, the temperature did not rise above 50 degrees, but usually, it is 42-46 degrees above zero at 100% humidity.
What cultural differences within the company, working life would you point out?

Anna: 89% of expats live in Dubai, and only 11% are local, and they, as a rule, work in government agencies such as ministries, police and other institutions where foreigners cannot work. Expats almost do not work with the locals, only with the same "comers. " This means that cultural differences are no longer felt with the Dubai people, but with those who, like you, come from other countries.

My company employs people from various states of Europe, Asia, and Africa. And my boss is an American, and there is a nuance that distinguishes us with her from everyone else. This is the notion of "being killed at work. " Others do not have this habit. People always put themselves in first place, and this needs to be learned. Nobody stays at the workplace to overwork, everyone observes the lunch break, and not just quickly eat something right at the computer, as is often the case in Ukrainian IT companies. If a person has children, you need to meet the mother at the airport, in the evening a message is scheduled, he knows his priority. At the same time, work is treated very responsibly, and they do it well.

Another feature is meetups. They are as important as the work itself. In Ukraine, the conferences you usually meet the speaker only, and visitors are not that active among themselves. Here at any event, everyone aspires to get acquainted with each other, otherwise what is the point of visiting them?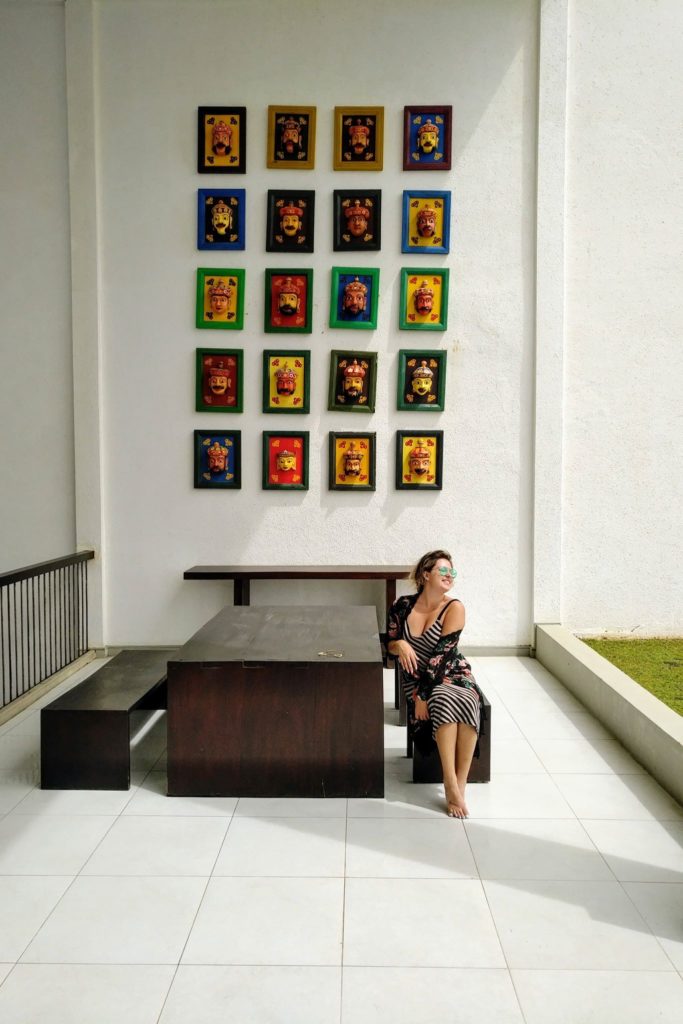 Анна Лаврова, IT Project Manager, ОАЭ
And what are the features of wages?

Anna: Something that I experienced, both in IT companies and others, the payment consists of three parts. The first one is basic, base salary, it differs significantly. For example, someone can earn 10 thousand dirhams, someone 6, 000 dirhams, and so on, less or more. The second is a housing allowance. This is money that is allocated for housing. The third is the cost of transportation, and there may be different options (for example, a travel card or money to rent a car with a driver). But if there is a revision of remuneration, primary the main part could be changed.
According to your point of view, are employers in Dubai interested in specialists from Ukraine?

Anna: I can not say that it is about Ukraine. Employers are interested in specialists in principle. IT in the UAE is developing very fast, and there are not enough people, not enough QAs, developers, PMs, designers.
If a specialist from Ukraine, say, an android developer or a specialist of another profile dreams of getting a job in Dubai in the future, what knowledge would you recommend to get firstly?

Anna: You need to take three steps.

First, learn English. Although it doesn't even matter if you want to work in Dubai, New York, Paris, London or Gdansk. If you plan to work in IT, you couldn't do it without English. I conduct online courses, and in the first lesson I say, if you cannot read the presentation, it is better to get your money back right now. Knowledge of English at a high level is a "stigma" in a good sense, but, unfortunately, there are few specialists from Ukraine who are fluent in the language.

Second, you need to be visible to people from your industry. How exactly? It depends on the sphere where you want to develop. If this is IT, it is crucial to be noticeable on the Internet. But not just to start Instagram and post your photos in your underwear, but to proactively fill profiles in social networks, update them, write posts, comments, for example, in LinkedIn.

Third, of course, it is important to meet people, both offline and online.
Did your expectations from relocation to Dubai come true?

Anna: Initially, I had almost no expectations, I knew very little about where I was going. For me, it was great to experiment. If I had it before, I would have thought 20 times … But I still agreed. For example, I did not know that it would be so difficult to find an apartment. And when you did find it, the problems are just beginning. You need a lot of permits, paperwork. Here you cannot, as in Ukraine, only find an aunt or uncle and settle into the room. Everything is legal here. Also, it is important either to have or to save money, because an apartment is paid by so-called checks, for three or four months at once. I spent my first two months living in hotels.

I like that everything is possible in Dubai. Everything. It doesn't matter if you know how to manage projects, provide haircuts for dogs or do manicures. Once arrived in Dubai, you can do it and earn 20 times more. There are a lot of opportunities here. The country is growing fast, and there is a high demand for people everywhere. You need to be a good specialist, and it is highly recommended to speak English. You can't do your job without it. For example, the administrator will talk to a client in a beauty salon instead of you, but you will earn more with knowledge of English.

I learn and do a lot of new things. I got acquainted with people whom I would not have met anywhere else, and they are different, from a scientist who came here to explore the psychology of social groups, to a person with a startup who finds new ways to open windows. It all depends on you. As my friend says, you are kicked continuously in Dubai. But with every kick, you fly farther.