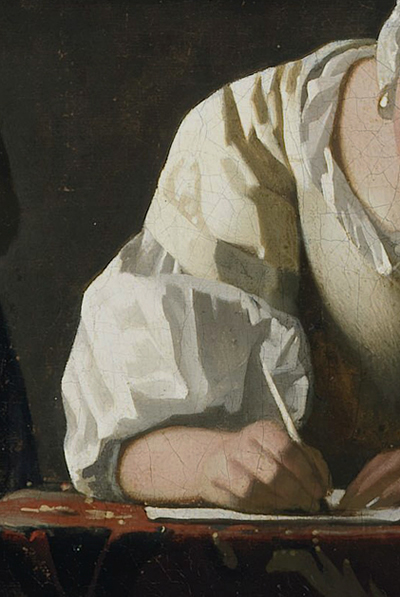 When our friends and clients hear that a full-time copywriter helps us in our recruiting processes, they are a bit surprised.

And indeed, what does copywriting have to do with recruiting? But we've seen the magical power of texts in practice, and would like to tell you a little about how copywriting can save time and energy for business.

Text is a great tool for sales. Considering the fact that the first acquaintance with the candidates and the sale of the vacancy itself occurs in writing, it's great if it occurs in a quality written dialogue.

Text is an opportunity to build an employer brand in an elegant way. Qualitative letters and vacancy descriptions are an opportunity to describe the company in a memorable way, so that the candidate will notice and remember your brand.

Text is an opportunity to stand out from the crowd in the market. If the texts of your team are vivid, capacious and bold, the number of responses to letters and vacancies from candidates increases.

You do not need to contract with a dedicated copywriting service. Just look around, maybe in your team there's a person who understands this area and has good writing skills. It could make sense to develop this employee into a staff writer.

This is how it happened at Indigo:
We took one of our regular employees with writing talent and transformed them into our copywriting wizard. One day, this team member, suggested that we develop a campaign with rather unusual and eye-catching letters to candidates. This experiment resulted in a huge number of positive responses. And we decided not to stop — every new campaign we passed to our newly-minted writer turned out to be successful. This was clearly a skill we needed to cultivate, so we decided to send her to training and constantly experimented with the format.

This really paid off. This was a real jackpot the person understood the sphere and possessed good writing skills, and the training pushed it to an even higher level. Next we published several thematic articles for the blog and later we went on to interview opinion leaders, post on the page, do thematic mailing and even work with non-standard cases that arose in correspondence.

At indigo, a copywriter is a person who delves into the subtleties of a job, studies all the important points and helps the team compose an informative and vivid letter for the candidates. They also help to think over the follow-ups and answers in those cases when an elegant way out of the situation in a written dialogue is needed — a peaceful conflict resolution or a sophisticated hunt, when the specialist is difficult to reach with the first letter.

This way the team does not have to spend time on texts, and is free to do business and work on the vacancies or interviews, while the texts are dealt with by a professional.

Over 3 years of epistolary experiments, we have accumulated an amazing collection of writer's lifehacks and case studies in recruiting — now is a great time to generously share them with the country's recruiters.

A copywriter is needed to
save time on routine tasks with texts, while the team is engaged in a vacancy
help to build a company's brand on the market

help in the sale of vacancies

help to make quality content for your blog or page on the social network. Which also positively affects the company brand

By the way, an experienced copywriter who learns from case studies from correspondence with candidates becomes a good negotiator. So this is how a team gets a skilled trainer in writing and communication techniques who can share experience while doing case studies


Therefore, if you are thinking about hiring (or developing) a person who will be engaged in texts and thus save your team's time for business — take the chance.

And of course, you can always ask us how to do it — we will be glad to share our experience over a cup of сocoa.