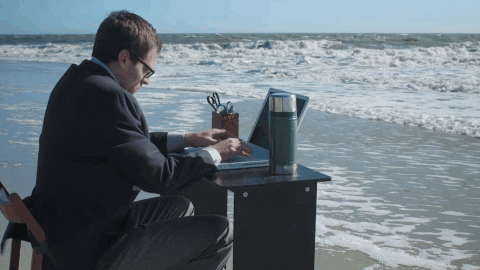 Once, my grandmother asked me: "Honey, where do you work?". I replied that I work at home remotely. The eyes of the woman became round in a second, and she said, "Why did they remove you home, what have you done there, won't you get fired at least?"
But let's talk about it seriously by seeing the numbers. According to the recent data (December 2017) of the World Labor Organization, about 17% of employees in developed countries work remotely. And, for example, in Japan this percent reaches 37% of the working population, in the USA it is 32%.

Do you also think about hiring remote employees? Yes, there is nothing to think about. The experience (and very successful) of our team shows that this approach has the right to life. And not only our example shows it. Take at least the company Automattic (it owns the WordPress platform). Its employees are spread over more than 40 countries of the world. They don't even have a physical office. And nothing prevents their work, earning good money and buying other companies. An example is the acquisition of a WooCommerce project in 2015. Experts estimated the agreement at 30 million dollars. Another example is Stack Overflow. Here, only managers go to the office to work, and developers work remotely.

And there are plenty of such examples in different countries. And Indigo recruiters found a lot of remote workers for our clients …
But it is not enough just to throw employees out of the office and hire remote ones. They still need to be able to work properly. How to adjust the process? Let's figure it out.
FIRST LIFEHACKS FROM THOSE WHO KNOW THE TOPIC

Analyzing the personal experience and the experience of other managers, we came to the conclusion that the vision of the management processes of the remote team is about the same. And the basic principles are applicable to specialists of a different plan, programmers, managers, advertisers, etc. Let's look at them.
RECRUIT "RIGHT" REMOTE WORKERS

Of course, the lion's share of success with a remote team depends on people who work there. If you recruit employees "just to recruit", or on the principle of "like everyone, " than life hacks and tools discussed below will not help.

As the experience of our team shows, the search for remote employees for each specific company is an individual process. But some common starting points can be distinguished. For example: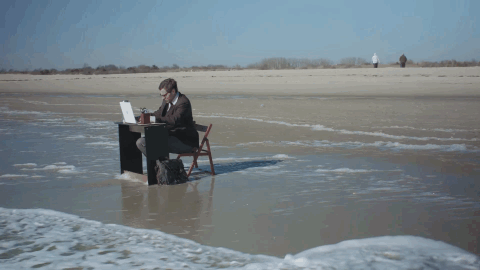 Testing the candidate's self-organization skills. Here you can use USK and other specialized techniques. We will tell you more about them and show you everything.
The selection of employees from different "sources" has its own nuances. Experience shows that candidates who come, for example, from specialized sites where vacancies are placed, differ from those who work on freelance sites.
The interview must be held in different ways. For example, just correspondence and test performance will not be enough. Sometimes, in order to understand whether a remote employee is suitable for a particular position, a personal meeting is required.
While the selection process, you must give maximum information to the candidate. It will help him to understand whether this is his position or not. It is better than him saying no at the preliminary stage than after hiring.

And yet, it will not be superfluous to be prepared yourself. Analyze the needs and capabilities of your company, and you will see if you can find good employees. To do this, simply answer the following questions:

Are "Remote Workers" cheap labor for you? If the answer is "yes", you will not attract good specialists.
Do you have a team leader for a remote team? No? Then first find him, and then recruit staff.
Are you familiar with CRM, SIP-telephony, VCS? No? Then you should first learn the words and prepare properly for working with a remote team.

Of course, as we said above, this is only the top of the iceberg. In a specific case, you need an individual approach.
DO YOU WANT ABSOLUTE SUBJECTION? DO YOU NEED IT?

"Let the cleaner choose the broom himself, " as Howard Behar, one of the Starbucks directors said. In his opinion, you can expect maximum employee productivity if you indicate the direction of work and provide certain freedom in carrying out the task (of course, you should not encourage over freedom too). You do not need to force each remote worker to fix his timing in Time Doctor and similar services (programs). Approach the question carefully, if the payment is per hour, then yes, the option is suitable. If you pay for the project, do not interfere with the creative artist.

The founder of the online project GetPartner Alexander Pavlutsky shares this opinion about it. Living in Bali, he leads a team of specialists from different countries and he believes that if it is not possible to quickly communicate with an employee, he should be given wider competencies for independent decision-making.
DON'T CHANGE REMOTE EMPLOYEES UP TO YOURSELF

Founder of GoodSellUs, Internet technologies agency, Kirill Bragin (leading a team of "remotes", lives in Vietnam) believes that you should not demand from a remote employee the same efficiency as yours. Divide your efficiency by 5, and you will be happy.
CONVENIENT FOR A REMOTE EMPLOYEE MODE AND 3 OTHER EFFICIENT RECOMMENDATIONS

Also, when working with a remote team, we recommend to follow these tips:
Allow remote employees to work according to a convenient schedule. Consider that someone is an owl, and someone is a lark, someone has the best performance in the morning, and someone needs to swing before lunch or evening, to look through the social networks line, to enjoy cats, to destroy rivals tanks, etc. Do not forget about the time zone difference. And also, if the members of your work team interact with each other, make them aware of their work schedules.

Do not divide employees into "yours" and "not yours" people. There should be no graduation between employees working in the office and remotely. Believe me, if a person is lazy, he will find how to dodge control, both working remotely and at the office. If an employee is truly effective, he will be an expert, regardless of whether he is under your close supervision or works somewhere in Sri Lanka.

Carefully select employees and discuss all the details before starting a collaboration. However, this is not only a matter of remote work. If the demands will be constantly changed, new wishes will appear, etc. , sooner or later employees will merge.

Keep constant contact and respond to employee requests. Do not confuse contact with the control, that we mentioned above. Understand that you should respond to the questions and requests of remote workers as fast as you can. Delaying the answer to 1, 2, 3 days, you just burn out your and team's time. Again, this is a reason to "leave. "

AND NOW ABOUT USEFUL INSTRUMENTS AND SOFT

It is impossible to identify specific tools (services) for organizing the work of a remote project, and you can't say that you need to use only them. Therefore, we consider several popular "softs" and services. And only you decide what to choose.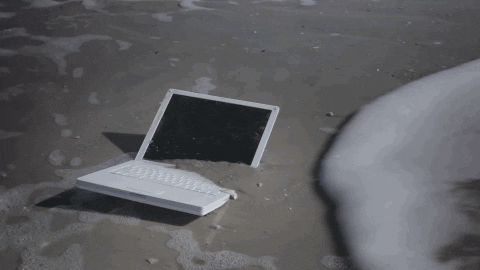 SERVICES AND SOFTWARE TO MANAGE THE PROBLEMS

There are both paid and free. For example, we (like many Indigo customers) use Trello. You can also consider the following options:

Bitrix24. Great for complex projects. The functionality of the software goes far beyond the capabilities of the project management system.
Asana. A very convenient system that is suitable for projects requiring serious details. Easy to master. Some characterize it as created "for the lazy, but who value order. "
iDone This. This is not really a project management system, but rather an auxiliary tool. It allows you to organize daily sending messages to the remote team members. These messages could ask to describe what your team members have done today (the answers are systematized afterward). The tool is effective for evaluating employee performance.

It also makes sense to consider tools and services such as Onesoft Connect, Process Street, Gantter, PTYSH.
VCS-SYSTEMS AND OTHER TOOLS FOR WORKING WITH CODES

When working with programmers you will find the following tools useful:

BitBucket. Free, if the number of users does not exceed 5 people. The main feature is the ability to create private code repositories in unlimited quantities.
Github An easy-to-use version control tool, with an error tracking system. The ability to create private repositories is available only in the paid version.
Coud9. Allows several programmers to simultaneously code in the cloud. It gives you the opportunity to get rid of the workplace and work with the code where it will be more convenient for a specialist.
Hackpad. A good tool for creating public documents with the code. It is also suitable for working with texts.
COMMUNICATION, WORKING WITH DOCUMENTS AND OTHER TASKS

If you need a corporate messenger for communication and planning meetings with the integration of more than 100 popular specialized services, it is worth considering Slack. Of course, do not forget about Skype, Telegram and other messengers.

To work with documents, a great option would be Google Docs. Here the whole history of changes is in fully viewed.
World Cloсk for Apple devices and Figure it Out. Allow you to track world time and know what time of day it is now in the location of each of your remote employees.
Google Sites. A great option for storing internal corporate documents. Here you can place job descriptions and other docks. Having a link to them, each new or existing employee can open and explore the right one.
ProdPad is useful to gather ideas about the project.
Medium. Allows you to give remote employees access to "password-protected" documents, accounts, etc. , without telling the real password.

Of course, there are a lot of the same services and programs. If none of the above works for you, you can always find an alternative one. Good luck with the remote team and let it be productive. And if there are questions about the work or how to hire a team for remote work, we will be happy to share our experience.