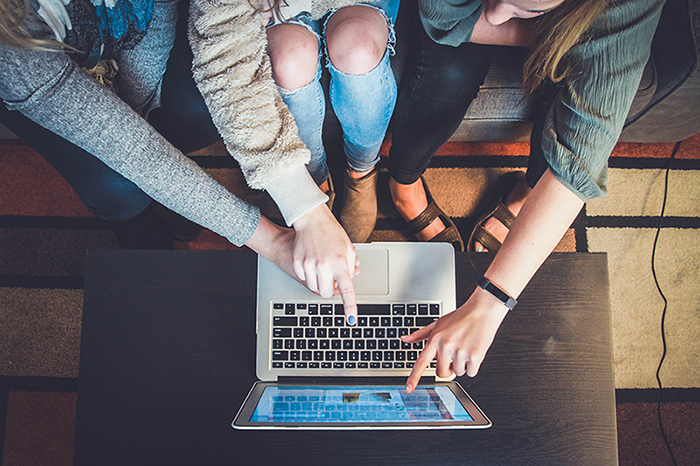 "I will drink some coffee, then I will process the Excel base with questionnaires, afterward I will spend 100, 500 hours to prepare and send invitation letters to full stack developers for an interview, I will go to the calendar in order to plan my time, then I will ask Lena to publish the IOS developers vacancy on different job portals …". Is it about you? If not, still read our pull of tools for recruiting automation. Who knows, maybe you will see something new or boost your professionalism and speed one more time. And if so, not only should you read but also apply.

We have prepared a small list of programs and tools that will be useful to IT recruitment agencies and independent recruiters.
Let's start with a solution made by Ukrainian developers.

Some guys from Odessa developed software for the selection of personnel, which was named CleverStaff. This project is interesting to us primarily because it was created and based on the needs of IT recruiting specialists and Indigo Tech Recruiters, as well. Is it successful? Apparently, yes, because the tool is used by companies from more than 30 countries worldwide.
How can this program be useful, and what are its features?

This software is one of the few with server and cloud versions. With it, you can:

Parse CV with more than 10 popular resources. Here you have LinkedIn, and superjob.ua, and regional branches of HH, and so on.
Automate mail outs. Here are a bunch of templates that you can customize for yourself.
Significantly speed up the profiles search in the database. You can customize it by 22 criteria.

Of course, it has some unique points (benefits?) like the ability to quickly prepare various types of reports, a module for creating tests for candidates for vacancies, managing the recruiting funnel, integration with Google & Outlook Calendar, etc. etc.

As one of the strengths of the software, the developers themselves point out extensive opportunities for customization and adaptation of the system to the needs of a particular customer.
Potok

We want to believe that with Potok CRMsystem we could overcome chaos. Is it real? Let's see what it offers. And the possibilities of the system are:

Bilateral integration with job search sites/employees and social networks. A nice "trick" of a CRM system is the transfer of responses to vacancies from different sites directly to the system.
The ability to add candidates to the database from different resources. Supported by many global and regional sites.
Analytical module (well, how could it be without it). Thus, you can estimate the time for closing a position, team productivity, selection funnels efficiency and other parameters.
Integration with postal services. You can write letters and view the answers to them directly at the system.

In general, if you are looking for a system that allows you to bring most of the operations into one window, pay attention to Potok.

A simple cloud solution that automates routine processes. It has mobile applications for Android, iOS, and BlackBerry. One of the features of this solution is that the search for vacancies based on the organizational and staff structure of the company and it also has the flexible adjustment of search parameters. As for the other functions, they are usual:

Uploading vacancies to various sources (specialized sites, social networks, etc. ).
The ability to generate reports of various types. There are 40 pre-installed forms in the system. Also, users can create their own.
Functionality for creating and coordinating vacancies at different levels.
Modules for work with candidates. The system allows you to automate the process of preparing letters, plan and conduct interviews, as well as many other processes. Even an employment contract with a successful job seeker can be prepared here.
Experium

Many interesting things are promised to developers who decide to automate recruiting processes with Experium. This thing really knows a lot. With this solution you will be able to:

Set up automatic creation of "person cards, " with comprehensive information about the candidate, based on the CV. The system itself will "pull out" all the necessary information and add it where you would like.
Send e-mail and SMS messages using your service.
Create questionnaires, tests and many other objects directly inside the system (it is possible to configure more than 1000 different parameters).
Prepare reports with settings of more than 400 parameters.
Create your portal for communication recruiters, training and other purposes.
Organize robotic call-up of candidates.
To conduct online testing of applicants.

And that's not all. This software has a lot of functions. It is possible to choose a convenient variant of using them. You could install desktop version, web interface or mobile application.
TalentScanPro

This is another product of Ukrainian developers. The peculiarity of this platform is that it uses AI to automate the process of recruiting specialists. The search for suitable candidates is based on an analysis of the recruiter's preferences. There is integration with Linkedin, TurboHiring, GitHub, StackOverflow, Rabota.ua, Work.ua. There is a plugin for Chrome to work effectively with LinkedIn. It is possible to cross-post vacancies on different platforms with one click.
More "lightweight" tools. If you don't need "big" programs

Not always it is necessary to automate all processes. Some people need to automate only a few. For example, you can use Prophet to search for email addresses in social networks (and vice versa). With WhoWorksAt, you can search for contacts of employees of companies that could be interesting to you, simply by visiting their corporate sites. It will not be superfluous to pay attention to the service Talent Assessment (a common product of HeadHunter and CEB SHL Talent Measurement Solutions). With it, you will be able to automate the process of assessing certain abilities and competencies of candidates for certain positions.

A good tool for preparing questionnaires and sending them to applicants is the HireVue mobile app ( App Store, Google Play). You can use it for online interviews.

Chatbot will also be good to automate the work of recruiters. It can "delegate" communication with candidates (up to a certain stage, of course) on the website, in social networks and messengers. There are plenty of companies that develop such "helpers".

There are tools that could help to automate the work of a recruiter. It is easy and simple. The only thing you need is your desire. The vast majority of them are not free of charge. But this is an investment in your business and a contribution to successful work. Automate and you will be rewarded.